The Perth Mint released a coin from one of the most popular series in the world - "Lunar." This is the third coin dedicated to the Year of the Tiger. The Lunar series is 27 years old. According to the regulations of the program, a coin with one of the 12 animals of the Chinese calendar is minted once every 12 years. The "Lunar" series of gold and silver coins celebrates China's history and cultural heritage. Each coin has Australian legal tender status.
The Year of the Tiger gold coin is the third coin from the Lunar III series. The release of the third series of coins began in 2020, and will end in 2031. The first and second series of gold coins were minted during 1996-2007 and 2008-2019. All issues of coins from the Lunar III series caused a stir among investors and collectors.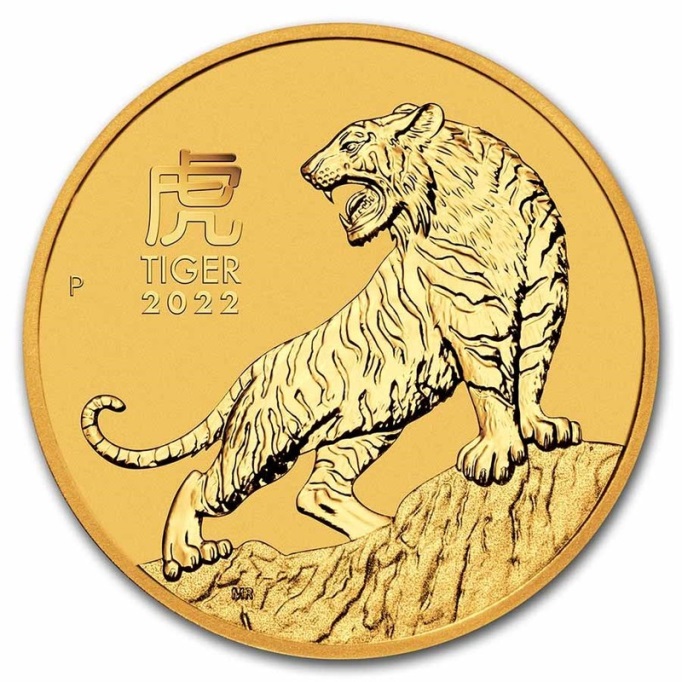 The reverse of the coin shows a fearless tiger atop a mountain range. The animal stands in a formidable position and with its mouth open, in which sharp, razor-sharp fangs are visible. The reverse design of the coin was created by Monique Reeves. In eastern mythology, Tiger symbolizes strength, military valor, power lust, severity, courage and ferocity. The tiger image is used in the fight against demons and evil spirits. At the top of the coin, to the left of the animal, the inscription "TIGER 2022" and the Chinese character meaning the word "Tiger" are engraved. On the reverse of the coin is a monogram of the Perth Mint in the form of the letter "P."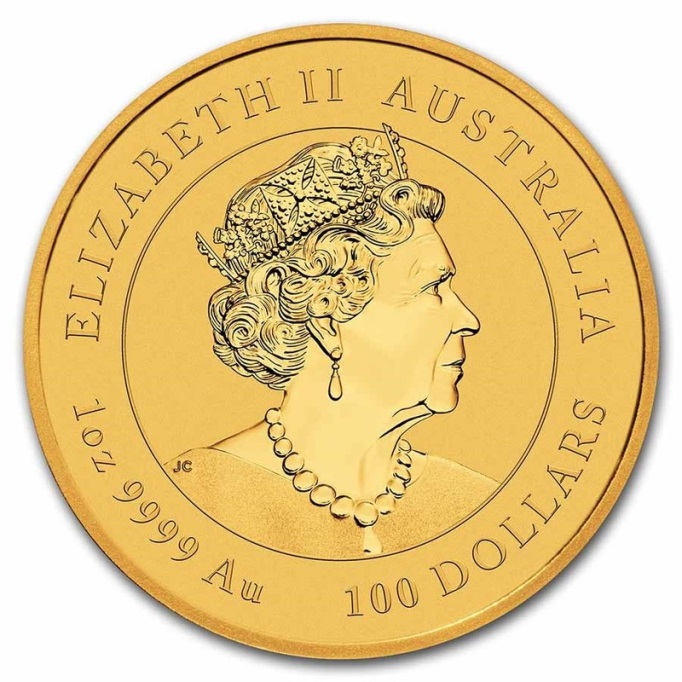 On the obverse of the coin is a portrait of Elizabeth II in a royal diamond tiara. The author of the obverse design is Jody Clark. Queen Elizabeth II is the constitutional monarch of Australia, as a country part of the British Commonwealth. On top of the rim of the coin are inscriptions: the queen's name is "ELIZABETH II" and the issuing country is "AUSTRALIA." The lower part indicates: the face value of the coin is "100 DOLLARS," as well as the weight and purity of the metal is "1 oz 9999 Au."
The gold coin is made of 0.9999 precious metal. Its diameter is 32.6 mm and its weight is 31.1 g. The nominal value of the coin is $100. The circulation of the coin is 30.0 thousand copies. The coin is accompanied by a certificate of authenticity.
The investment coin "Lunar III - Year of the Tiger" will be a wonderful gift to those who were born under the sign of the Chinese lunar Tiger in 2022, 2010, 1998, 1986, 1974, etc.